Something Fishy Ready-to-Stitch Towel Set
$

25.00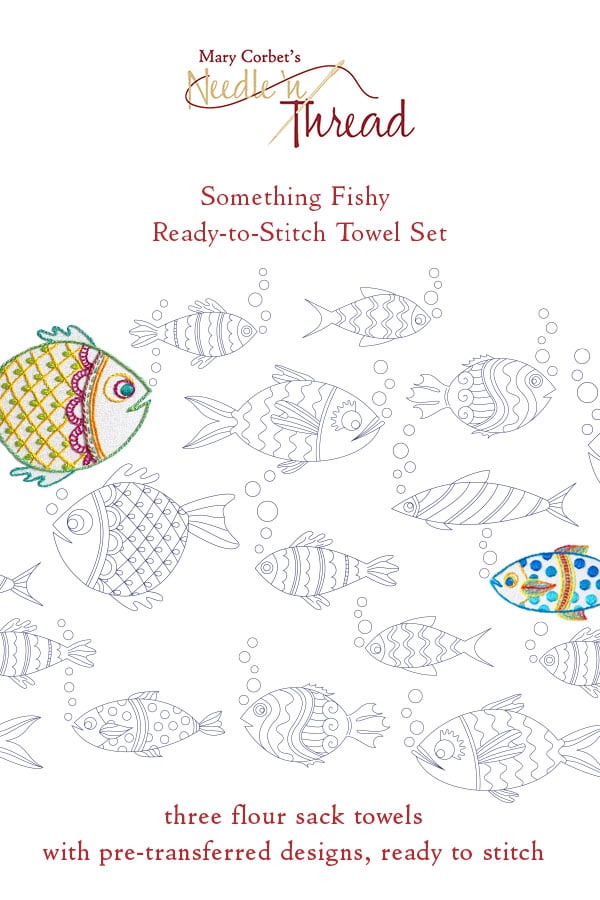 Set of 3 cotton flour sack towels, each featuring a line of fun and friendly tropical fish ready to be embroidered in colors and stitches of your choice.
The towels are approximately 27" x 27", white, hemmed on four sides, with a corner hanging loop.
The set includes a small, medium, and large design, with a different number of fish in each design.
The designs are clear and easy to see. They will fade significantly after one laundering and continue to fade with subsequent laundering. Further tips for laundering and care for the pre-transferred towels are enclosed with each set.
The towel set does not include instructions or thread.
Select your favorite colors and stitches for these designs! The designs are versatile and open to many interpretations. They are perfect for learning a variety of stitches while relaxing with a simple project.
In the near future, I will share some stitching tips and color ideas for these towels. In the meantime, though, pick your favorite tropical colors and get stitching!
Shipping Information
The towel sets are currently shipped to US addresses only, via priority mail.
I will combine orders and refund shipping on any orders that have more than three sets in them.