Favorite Kaleidoscopes: A Design Book for Hand Embroidery
$

15.00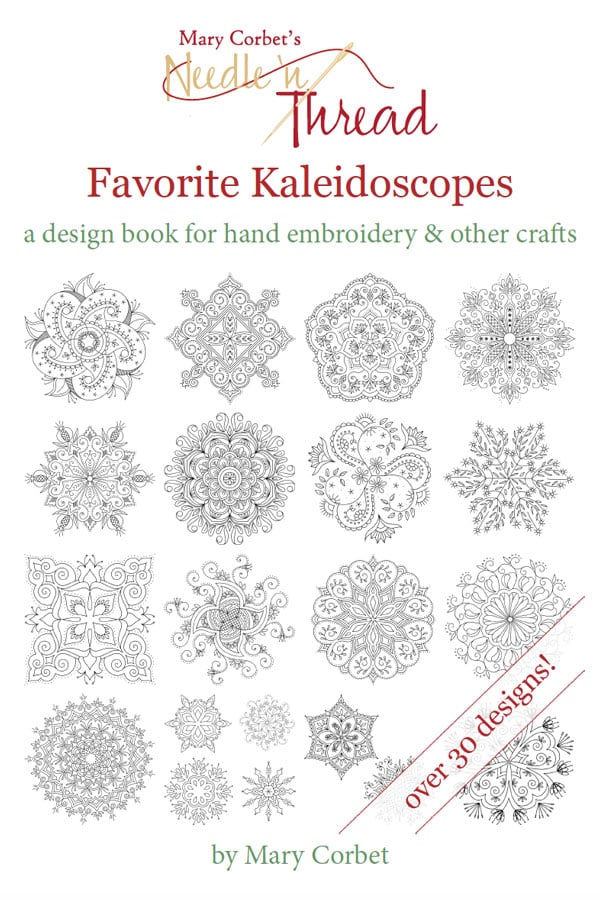 Favorite Kaleidoscopes is a design book featuring 30+ kaleidoscope patterns perfect for hand embroidery and other crafts.
The kaleidoscope designs in this collection range from small 4" designs to larger 8" designs in crisp black line drawings, ready for transfer. All the designs can be further enlarged or reduced to suit your stitching or crafting needs.
The e-book includes suggestions for transferring designs to fabric, as well as examples of how the designs can be broken down into parts for smaller projects.
File Delivery Information
The collection is PDF document, delivered to you immediately after purchasing via email with a download link.
The download link will be delivered to the email address used to make your purchase. Please make sure you enter your email address correctly. If you want the ebook delivered to a different email from the one used for payment, contact me at mary(at)needlenthread(dot)com after placing your order.
Upon receiving your link, download the PDF file directly to your computer to save it. For security reasons, the download link expires after four days or four download attempts. However, if you lose your file or you need the download link reset, just drop me a line and I'll take care of it!
From your computer, you can print the designs you wish to embroider, transfer them to your fabric, and start stitching right away. You can also move the file to a mobile device or tablet, for portability.
Please Note: This is an embroidery pattern ebook. It does not contain stitching instructions or stitch guides. Some of the designs in the ebook have been interpreted in embroidery and shared on Needle 'n Thread. There are links in the ebook to the interpretations on the website. You can find my interpretations of some of the designs in this collection through the following links: Tulip Festival, Party in Provence, Birthday Bash.
If you don't receive your download link within half an hour of placing your order, or if you have any trouble with your download, please contact me at mary(at)needlenthread(dot)com.
Refund Policy on E-Books
Due to the automatic delivery of download links and the digital nature of e-books, there are no refunds on e-books. Thanks for understanding!